Real time Quotes for your vehicle(s)
Pay for insurance with Mobile Money
Free Sticker Delivery
Notifications for insurance expiration
In-App Claims, In case of an accident.
And many more.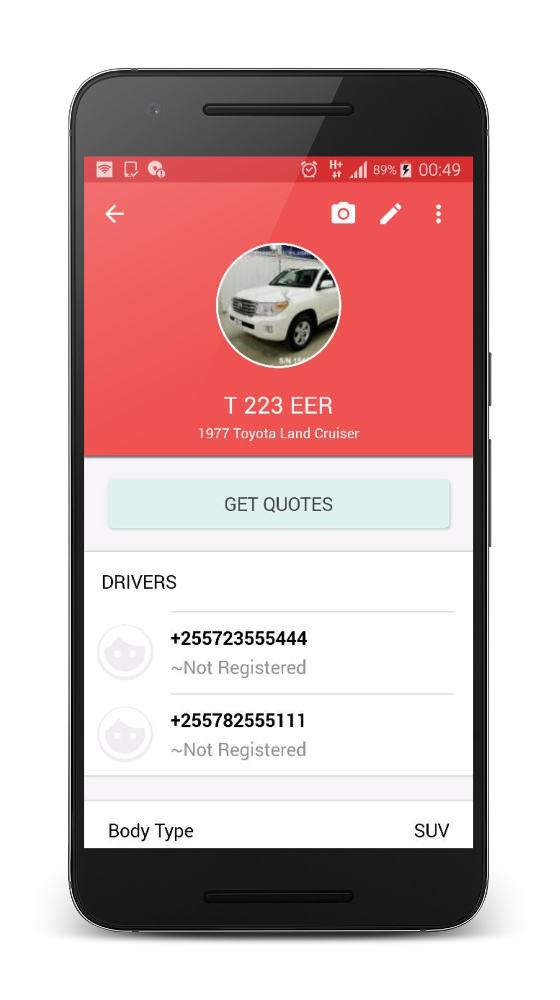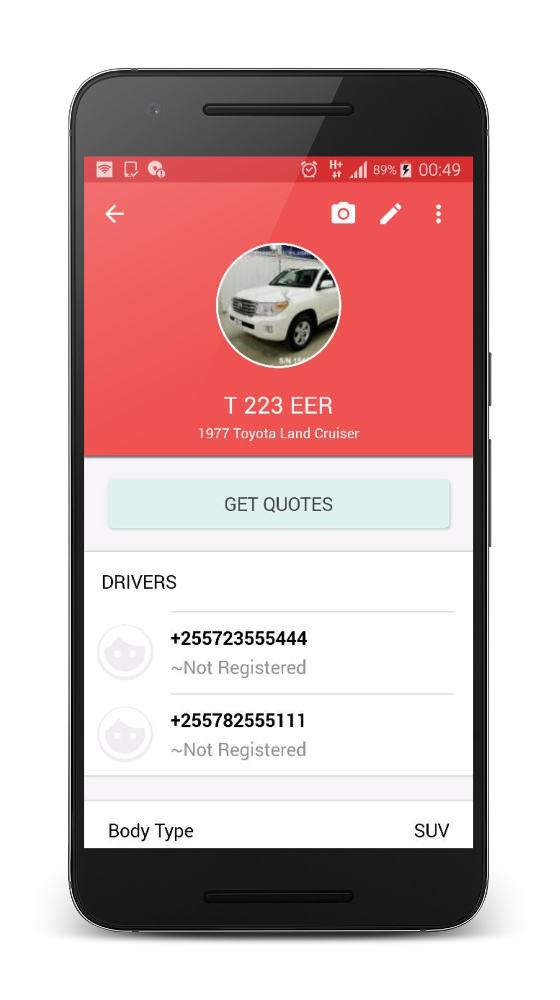 How do I get Car Insurance NOW with MyBima?
Download the App & create an account,
Add your car(s) including detailed photos,
Get a Quote and Pay with Mobile Money
We deliver the insurance sticker to you. DONE!
Insurance at the comfort of your homeSave time by avoiding that physical trip No need to call Insurers to get Quotes
Keep track of your vehicle(s)
Add, manage, and organize your car(s) Add multiple photos, a description, etc. Notifications before insurance expires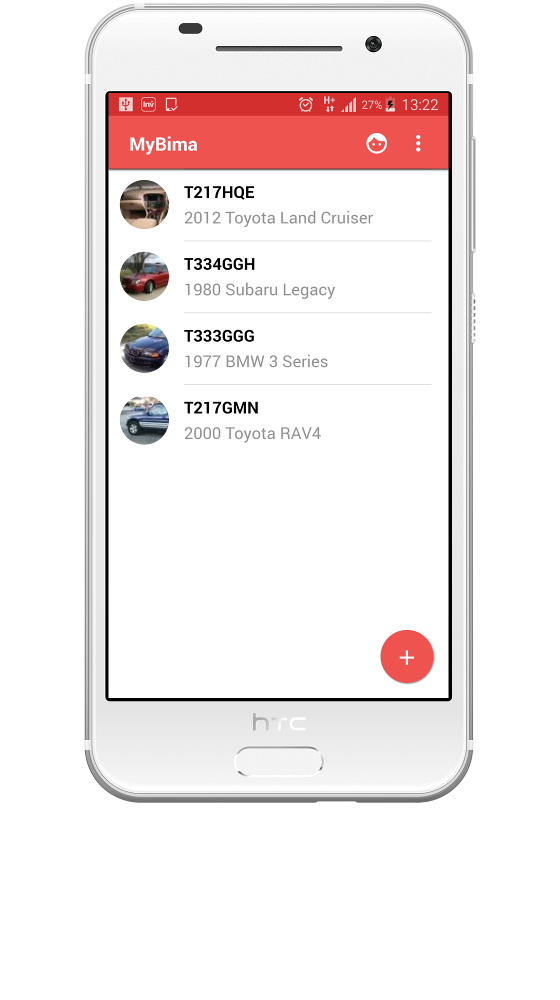 Hustle-Free, In-App Claiming:
Select "Report Accident" in the App
Take photos of the accident scene
You will be contacted by the insurance provider
Either 10% Discount on your Premium
Or a free car-wash, service, or fuel
Whenever you get insurance!
Frequently Asked Questions
The garage section is useful for both individual and businesses
Keep your fleet of cars insured, thanks to reminders & notifications
Get even more control by assigning drivers to a vehicle, Directly within the app
We always verify the phone number and details during registration, to have a strong KYC.
Fill this form and we will be in touch soon…